Create and print your own newspaper with the Lettr app!
Happiedays is a user-friendly, online tool that allows you to create your own newspaper as well as have it printed and delivered to your doorstep! This desktop application is the perfect solution for creating your own newspaper with limitless design possibilities (templates for every occasion, unlimited number of pages, adjustable layout…).
But for those who don't have much time and are looking for a quick and easy way to make a personalised paper, there's now a solution! With the Lettr app, you can now make your own newspaper from your smartphone in no time!
Surprise friends and family with a unique paper
A unique, printed newspaper! There's no better surprise for friends and family. A Lettr newspaper is a real must-have! It's an authentic newspaper, filled with memories, fun facts, puzzles, etc. Get started with just a few clicks and surprise your parents, grandparents, god child, family or friends with this unique paper!
How does it work?
Download the free Lettr app from the Google Play Store or App Store. You can register without subscription. Simply pay per paper during checkout.
Choose a newspaper with 4 or 8 pages. You can even add a poster in the middle!
Invite family and friends to work on a paper together. Each member can fill in a section of the newspaper. And you can even display the name and picture of the editors. That way, readers can see who wrote what. Pretty handy, right?
Pick your best photos from your camera roll or social media and add them to your paper. Write a short accompanying text and preview the result in the app right away!
All done? We'll print your paper and make sure everyone receives their copy at home.
Surprise friends and family with an authentic newspaper, printed on real newsprint and in tabloid format.
How much does it cost?
You can make a 4-page newspaper for 6,- euros and an 8-page newspaper for 10,- euros. Each order placed by Tuesday, before midnight (CET), is printed and shipped by Thursday. The newspapers are shipped by post. And thanks to our worldwide shipping, you can send your newspaper to friends and family near or far!
Shipping costs are included for shipments to Belgium, the Netherlands, France, Germany & Luxembourg. Want to send your paper elsewhere? You can do so for an additional 1,50 euros for shipments within Europe and 3,50 euros for shipments outside of Europe. Allow at least 1 week for delivery within Europe and up to 2 weeks to the US and outside of Europe.
Get started with just a few clicks...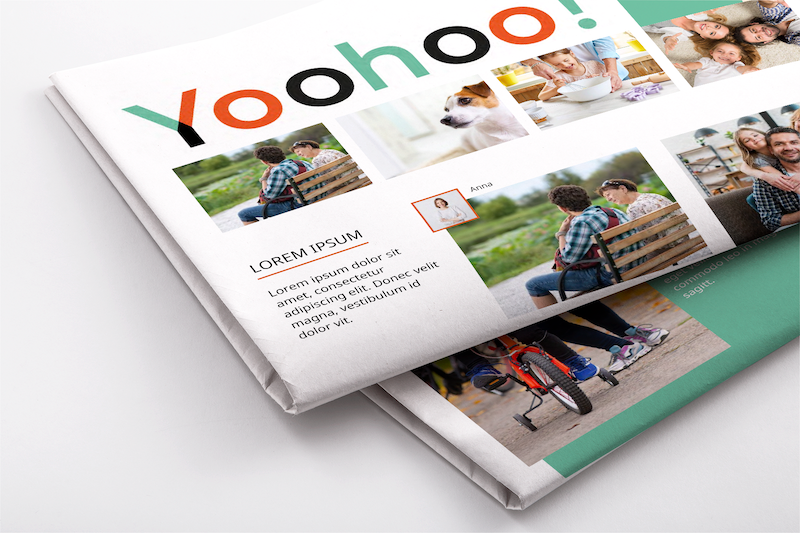 And surprise with a printed newspaper
Partner up with one of our organizations
Did you know that you can make a paper sponsored by one of our partner organizations? That right, we're partnering up with some of your favourite sports clubs, youth movements, charities, and more—so be sure to check out whether your organization is on our list!
For example, is your gran staying in a care home and do you want to send her a paper with the latest family news? Then check to see if your care home has partnered up with Lettr. If so, you can get started straight away with their custom newspaper templates offered to you at a discount. Can't find your organization on the list? No worries, you can always continue with our own Lettr templates.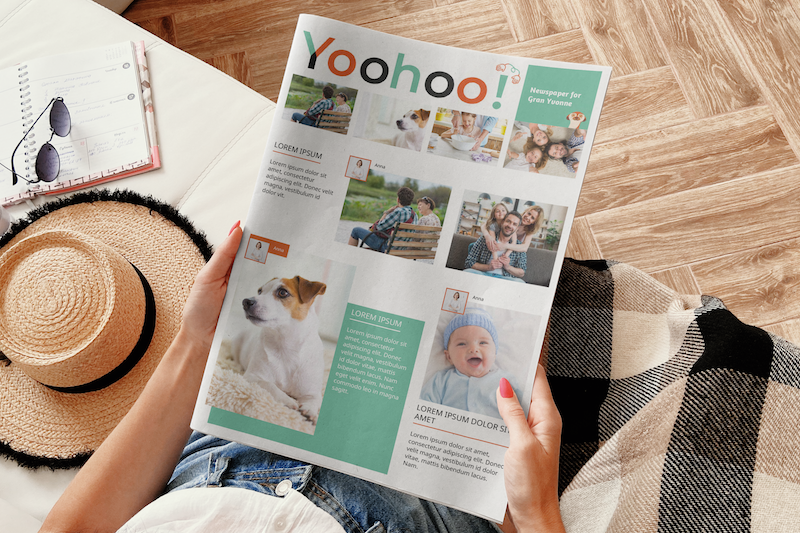 A unique, printed newspaper! There's no better surprise for friends and family.
Want to partner up with Lettr? There are so many possibilities for your sports team, organization or company. Lettr newspapers offer the perfect solution for personal and customizable communication, direct marketing, fundraising … You can do it all with our app! Don't hesitate to contact us to look for the best solution for your organization.