10 ways to turn an ordinary newspaper into the ultimate Valentine's Day gift
Valentine's Day is a holiday that has traditionally involved a lot of gift giving. But more and more couples are choosing not to buy a gift but to make each other one instead. And you can see why! Choosing to give each other homemade gifts is super romantic! It means someone has thought long and hard about what you'd enjoy and has set aside the time to make you something special. And this Valentine's day, you can make your loved a one a unique, one of a kind, homemade newspaper with Happiedays! It's the perfect DIY Valentine's Day gift to celebrate your love with!
A Valentine's Day newspaper is the perfect homemade Valentine's Day gift! It's original, it's unique, it's romantic and it's extremely personal… after all, you've filled up the pages with all the reasons you love that person. But how exactly do you do that? I mean, how many different ways are there to tell someone you love them? And how do you turn an ordinary newspaper into the ultimate Valentine's Day card? We've got the answer!
We've summed up 10 of the most popular sections that are typically included in an ordinary newspaper and we've given them a Valentine's Day spin! With these super creative tricks, you can revamp your ordinary newspaper into the most outlandish, over-the-top and love-infested declaration of love. Take a look below:
1. Headline news
Ok, so this a pretty obvious one. Like any other regular newspaper article, the main news you'll be reporting on in your Valentine's Day newspaper is precisely that: it's Valentine's Day! Use this section of your newspaper to wish your valentine a happy Valentine's Day and let them know just how much you love them. Add a Valentine's Day poem or the lyrics to your favourite love song and don't forget to include super cute photos of the two of you.
2. Interviews
A common feature of every newspaper is an extensive interview in which public figure weighs in on a current topic of debate. Well why not create a mock Valentine's Day-inspired interview in which you play both interviewer and interviewee. Show off your skills as investigative journalist by asking yourself those hard-hitting journalistic questions, including "When did you realise that you had fallen for him?" and "Which of his annoying habits secretly drive you up the walls?"
3. Weather Report
Instead of the traditional weather forecast, change things up a bit with your own Valentine's Day-themed weather forecast that predicts all things love. Your Valentine's Day newspaper weather report can be as extensive and as creative you want. Your forecast may include "heavy showers of love with an 80% chance of snuggling up in front of the tv". Or maybe you're expecting "2 to 3 feet of candy hearts with a strong chance of hugs and kisses blowing in from the west."
4. Arts & Culture
Instead of a review about of the latest Quentin Tarantino movie that's creating Oscar buzz, or a list of the Top 10 jazz albums released this year, there are a whole range of Valentine's Day-themed topics you can write about in your newspaper. You can write a far-star review about your first date or the first trip you made together? Or you can come up with your own Valentine's Day "Top 10" lists, including "Top 10 things I love about you" or "Top 10 tips for a romantic night in".
5. Letters to the editor
Just because your Valentine's Day newspaper doesn't include any thought-provoking articles, doesn't mean you have to leave this section out. Instead, opt for a super romantic Valentine's Day alternative and use this section of your newspaper to publish not your opinion letters, but your love letters. And by this, we also mean your modern-day love letters: your text messages, emails, Whatsapp messages, Facebook chats, etc. We're sure you have messages you've vowed never to delete off your phone – so why not publish them in your Valentine's Day newspaper to save forever?
6. Vouchers
You know how weekend newspapers sometimes add cut-out vouchers that offer certain store discounts? Well, while a 25% discount on semi-skinned milk isn't exactly the most romantic gesture we've ever heard, you can come up with your own idea for a voucher which your valentine can cut out and cash in! And make sure it's something you can do together which you'll both enjoy: a message, a dinner for two, a romantic night in, etc. Your Valentine's Day newspaper is the gift that keeps on giving ;-)
7. Classifieds
Ok, so this may be a slightly outdated section of a newspaper but classified ads used to be a very important section of newspapers. So, when making your own Valentine's Day newspaper you can place a spoof job advertisement for "The Perfect Boyfriend". List all the funny and adorable qualities that are not only required to fill the position, but that also perfectly describe your partner.
8. Comics
Do you remember grabbing a newspaper as a kid and heading leafing straight through to the comic strip section? We sure do! Keep the Valentine's Day theme of your newspaper going with a Valentine's Day-inspired comic strip that's all about love. "Bears in love" has some really sweet comic strips that are perfect for your Valentine's Day newspaper... or opt for a Valentine's Day-themed Garfield comic if you're feeling more playful.
9. Opinion Column
The best opinion columns are those that are light-hearted, fun, and unapologetically personal. The opinion column of your Valentine's Day newspaper should be just that! And no doubt there are endless topics to write a column about. You can write a more romantic and sincere piece with titles such as "Why our future together looks bright" or keep things more playful with pieces such as "The truth about Andrew's cooking!" or "Are Oliver's foot rubs really as good as he claims?"
10. Sports
Sports and romance don't mix, right? That's not necessarily true. And if you're creative enough, there are lots of fun ways you can combine the two in your Valentine's Day newspaper. For instance, how often have you heard your boyfriend talk about how much he loves his favourite football team? A lot, I bet! So, write down everything he says in a short sports article and at the end, ask him to replace the name of that football team with yours (almost like a mad lib). This way, the sports article of your Valentine's Day newspaper combines the two things he loves most…  he'll absolutely love it!"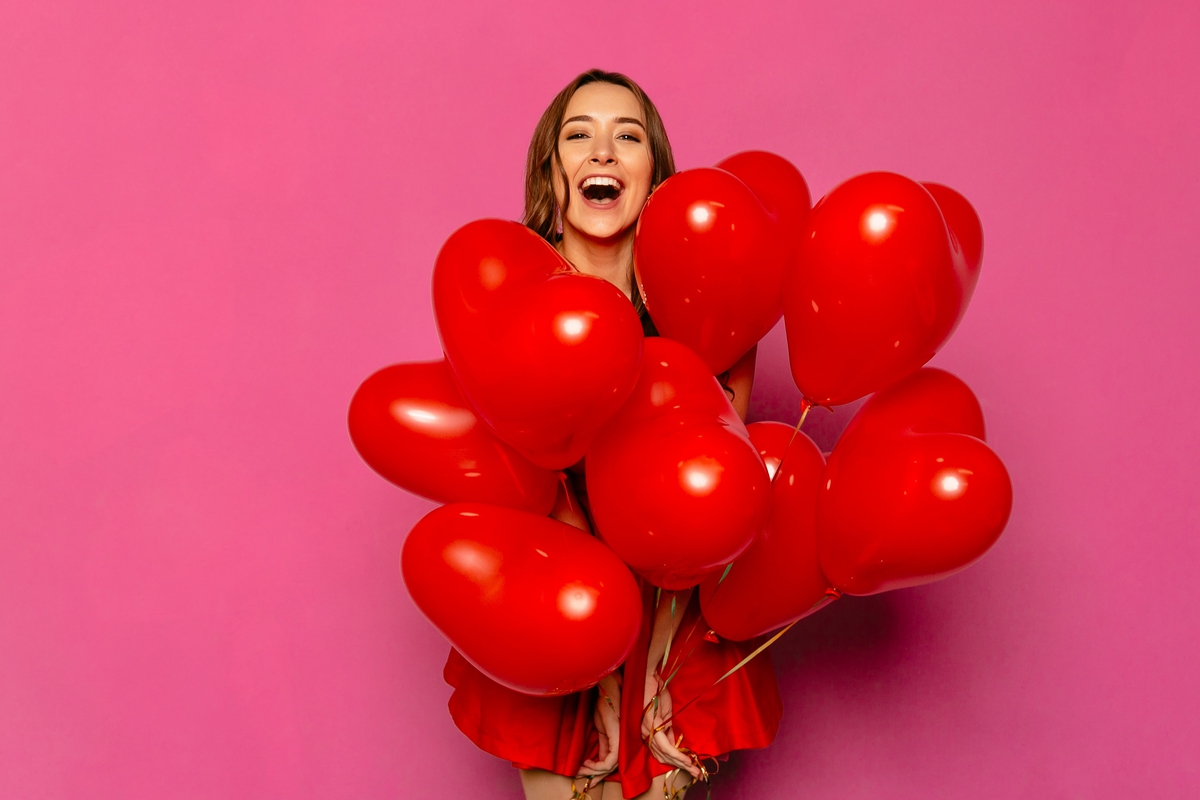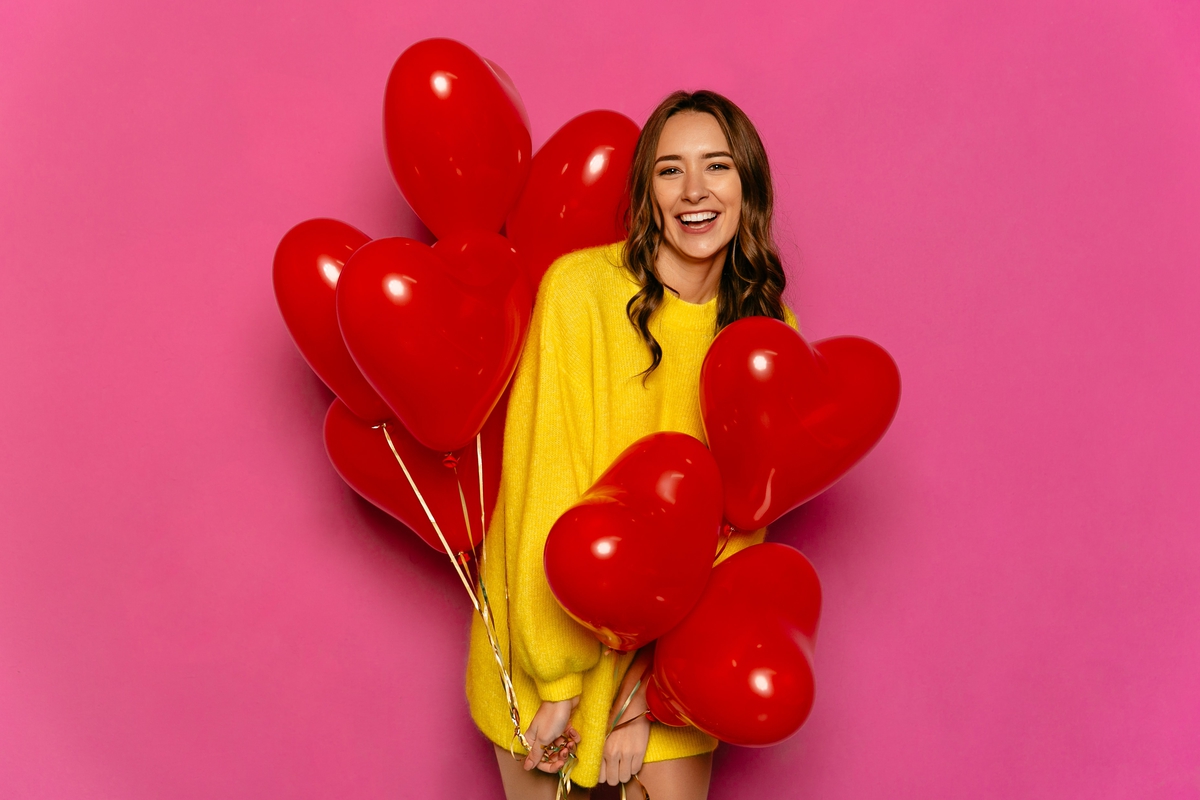 Make your own newspaper for Valentine's Day
All of this just goes to show that with a little bit of imagination the possibilities can be endless. Making your own Valentine's Day newspaper can be a lot of fun. And you don't have to include everything… just pick and choose your favourite newspaper sections or even add some of your own.
It's not hard to do either. Happiedays' user-friendly editor and templates means making your own newspaper has become child's play! And there's no beating the end result: A Valentine's Day newspaper is the perfect homemade gift to show someone just how much you love them.