Make your own photo booklet with our Lettr app!
Your story in a photo booklet!
Happiedays you know! You've probably even made a few custom newspapers with our online editor. Great!
But have you discovered our Lettr app yet? With this app, you can collaborate with friends and family to create your own newspaper on your smartphone in no time.
But not just newspapers, because now you can use the app to create your own photo booklets from your phone, too! Check out this photo book app to find our brand-new photo booklets (21 x 21) with a simple and compact format that stands out! You'll soon see just how quick you can create a photo book on your phone go with this photo book app.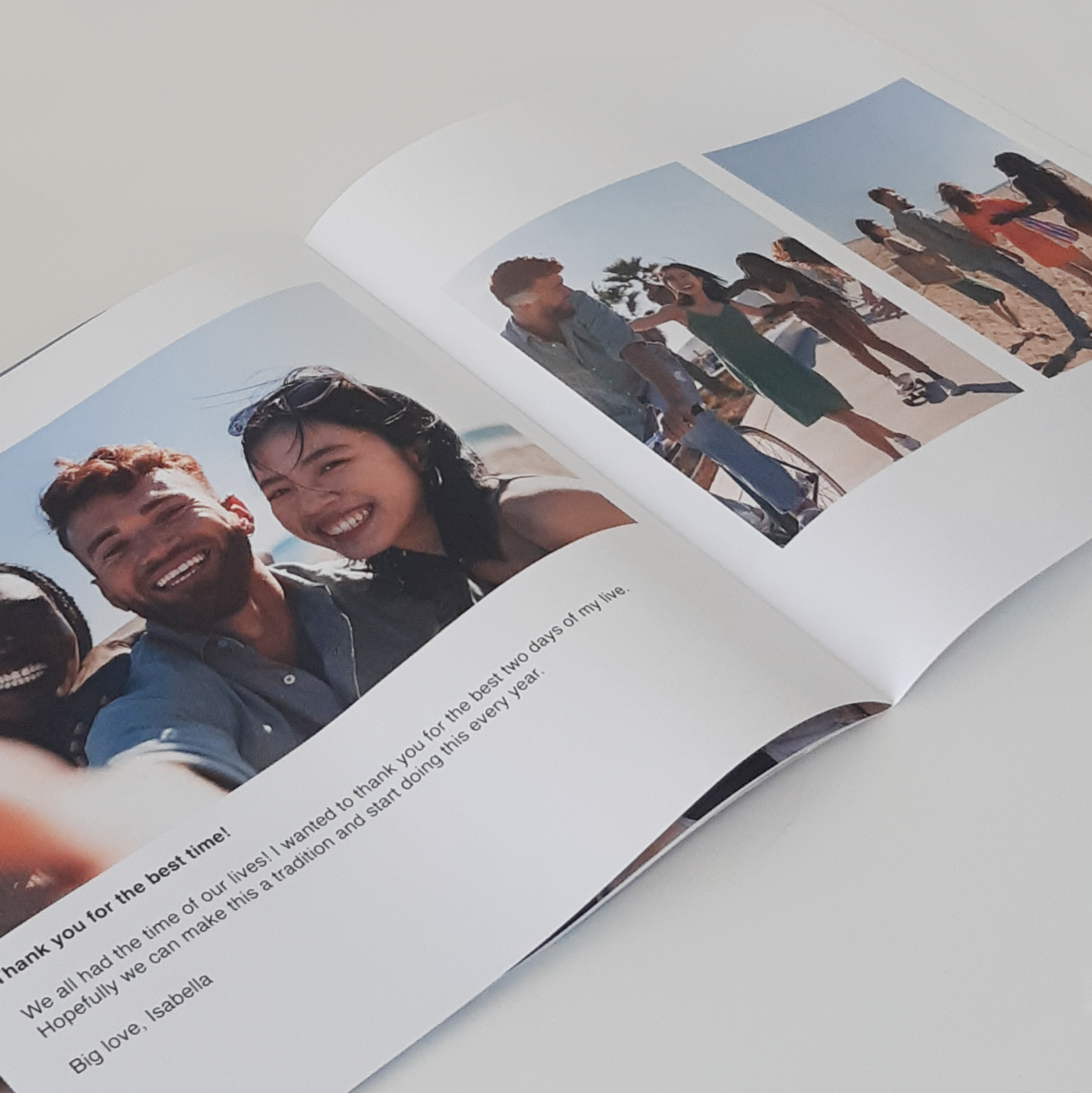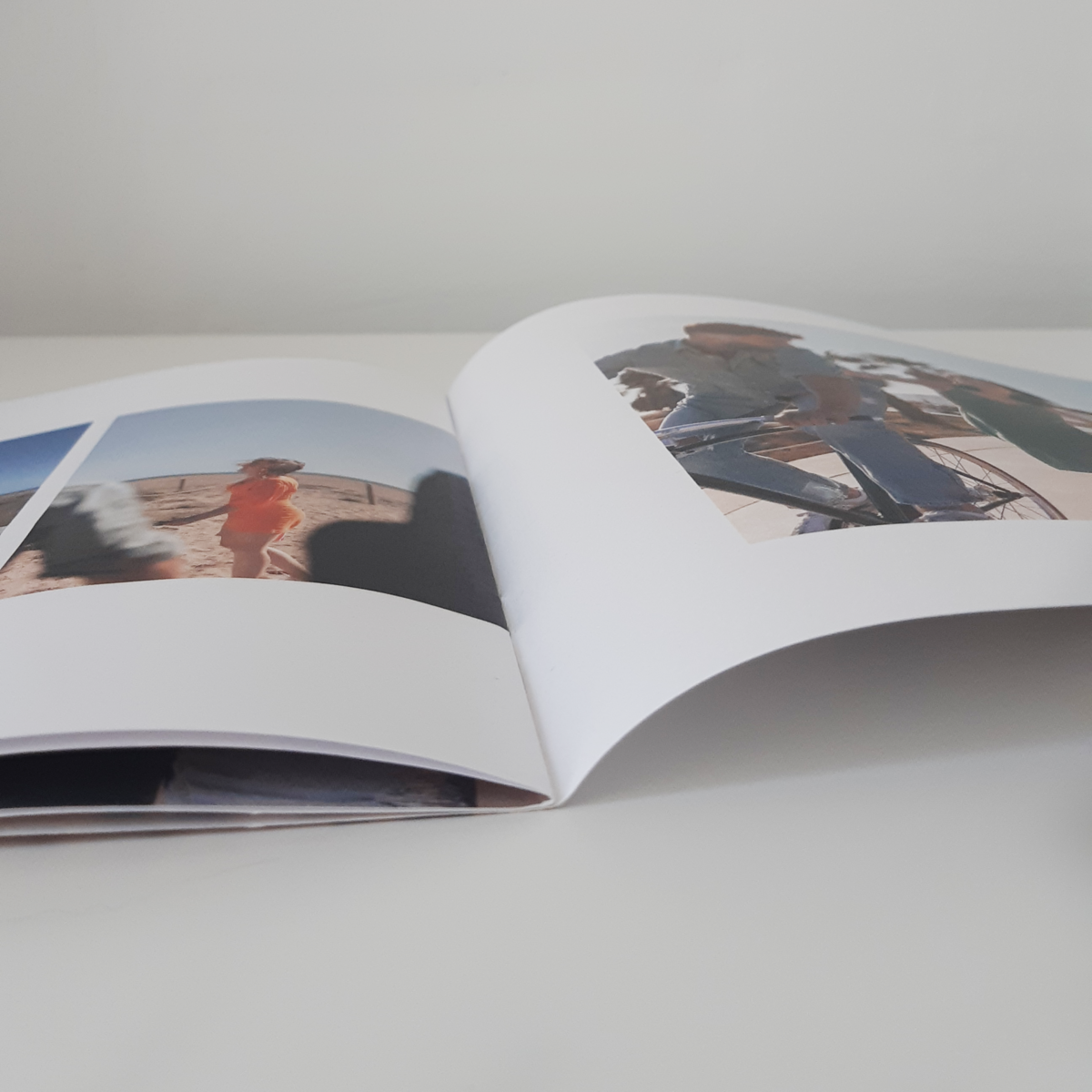 Custom staple-bound photo booklet
A softcover staple-bound booklet is particularly convenient for a fewer number of photos. This makes it the perfect way to capture your everyday joyful moments. Trips to the beach, family reunion or a friend's birthday party. Want to put the photos in your camera roll to good use? Looking for something low-key but fun? A custom staple-bound photo booklet from the Lettr app is the perfect keepsake to hand out.
Use the Lettr photo book app to create a custom photo booklet printed in square format (21 x 21 cm) containing 12 pages with room for 18 or 27 photos. Much like a magazine, the pages are folded and stapled through the centre. This simple and compact design is beautiful in its simplicity.
Perks of a photo booklet from the Lettr app:
Choose between 2 templates with more or less photo's
Work together with friends and family
Fixed layout simplifies the design process
Simple and compact size stands out
A true collector's item
Surprise friends with a custom photo booklet
Back from a surf trip in Zarautz? Choose the best beach pics from your phone and place them in your photo booklet in the app. Did your travel buddies take some good pictures too? Invite them to add their top picks to this booklet as well. Add a short description and voilà, you're done!
You'll all soon receive a copy of this lovely keepsake of your trip in your letterbox!
More stories to tell with a photo booklet:
Summer camp with school
City trips to London, Prague, or Berlin
The family Christmas party
Your baby's first year
For your dearest mother on Mother's Day
As keepsake for you wedding guests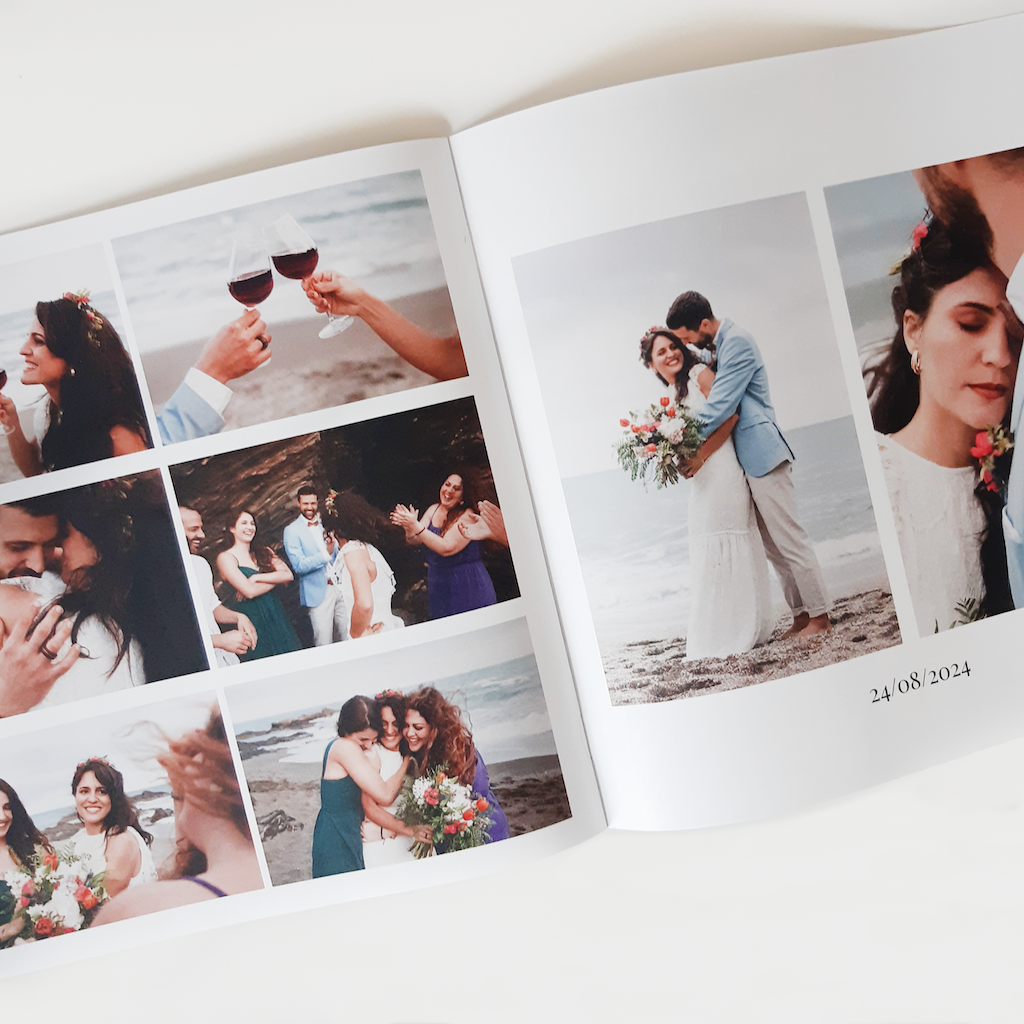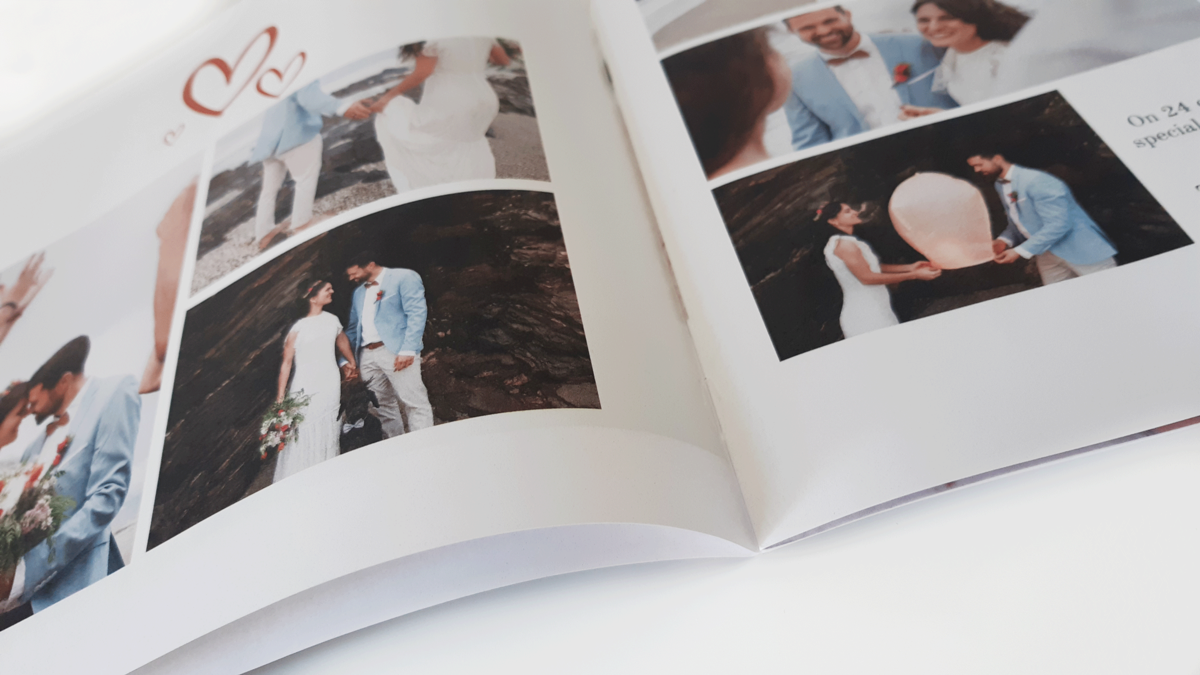 How to make a photo booklet with the app
Speed and simplicity, that's still the motto at Lettr! That's why we've come up with 2 templates with which you can start making your photo booklet in the app right away! Our fixed layouts simplify the design process offering a beautiful and professional design from the go.
Have you downloaded the Lettr app to your phone?
Choose an existing project or start a new one.
Add a new edition and choose between a photo booklet with 18 or 27 photos.
Fill the photo booklet with your best photos and add a short message (optional).
Invite friends and family to add their photos to the photo booklet too. Team effort!
All done? Add the addresses of all those who want to receive a copy and finalize your order. We'll print and deliver your design to your doorstep!
Order your photo booklet with our summer deals
Looking for a quick, easy and cheap app to make a photo book from your phone? With Lettr, you can make a custom photo book for just 7 euros. Unlike other photo book apps, there's no need to take out a subscription with Lettr. You just pay per copy.
Even better? We're celebrating the launch of our new product with a fantastic SUMMERDEAL. For every photo booklet you make with the app, we'll offer you an extra copy for free. That's right, we'll DOUBLE your order all summer long*! That's double the fun with every order!
Want to give it a go? Download the app and share the love with friends and family!
*This promo applies to all photo booklets and is valid until 30/09/23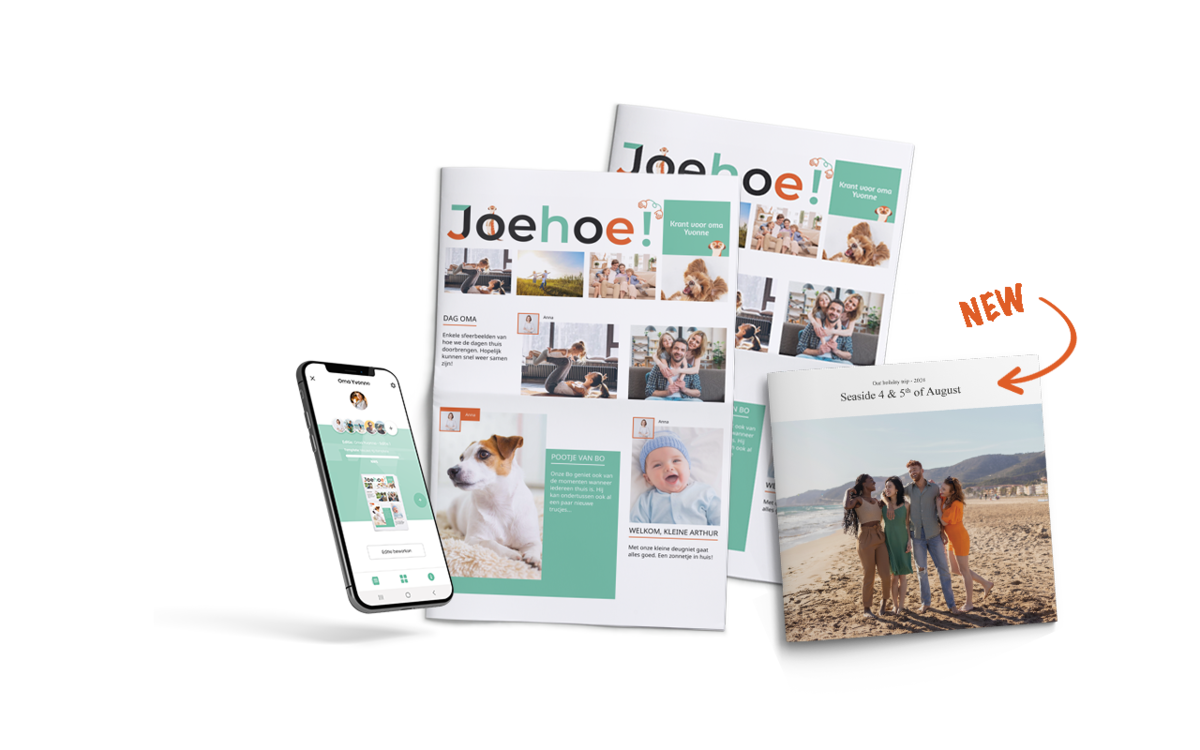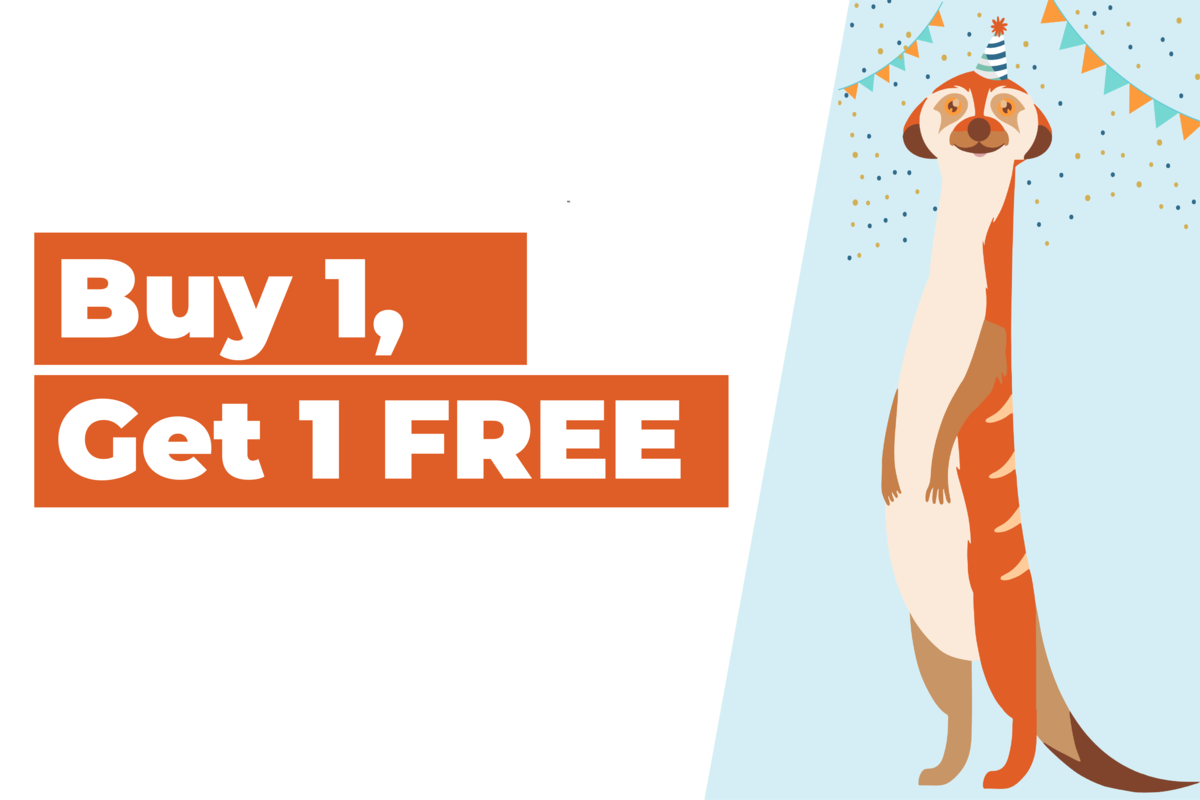 More to say? Opt for a newspaper
You can do more than make photo booklets with this app. Those who want to include more text and photos can still do so with the newspaper format.
The Lettr app works with fixed layouts so that you can put together your design even faster! Newspapers contain 4 or 8 pages with room for 22 or 33 photos. Printed on real newsprint and in tabloid format for that authentic look and feel.
Perks of a newspaper from the Lettr app:
In addition to photos, you can also include more text
A unique and large format that stands out
Look and feel of an authentic newspaper
Work together with friends and family
Contributors are mentioned by name and photo