Why a company newspaper is an important internal communications tool
You've probably heard the saying, treat your employees like customers. And it's true! Because motivated employees are the driving force behind your organization or company. That's why effective internal communication in an organization remains such an important tool for spreading positivity in the workplace. Give your employees an extra dose of motivation and create and print your own company newspaper online.
The importance of internal communication
Internal communication entails all forms of information exchange within an organization. And it goes without saying that employee engagement plays a key role! Because by increasing employee engagement, you create brand ambassadors that help your company get more brand awareness, generate more sales and attract more talent to your organization.
Add to that that the modern workplace has experienced a revolution like no one has seen before. As remote work continues to surge due to the COVID pandemic, the days of after-work drinks, lunch breaks and office parties are long gone. And the importance of effective internal communication has only become more evident.
That's why it's more important than ever to find strong and creative communication channels to keep your remote teams connected, productive and engaged—a challenge many companies face as the shift to remote work promises to become permanent, even post-COVID.
Verbal, digital or print?
When setting up an effective communication strategy, it's important to consider the most suitable communication channels. While verbal communication (team meetings, coffee breaks, personal contact…) has come to a virtual standstill in the age of remote work, digital communication (e-mail, intranet, groupware, online platforms…) has experienced an unprecedented boost.
But digital communication has its pitfalls. In fact, these communication channels often focus on smaller groups or departments within an organization, and employees who don't have access to these collaboration tools (e.g. non-desk employees) tend to miss out.
The importance of printed communication should therefore not be underestimated. A printed newsletter or company newspaper allows you to bridge and unite different departments, maintain team coherence, and create a positive organizational culture. In this era of home offices and remote work, now more than ever, printed communication channels may prove a vital communication tool in keeping your team engaged and motivated.
Employee engagement plays a key role in internal communication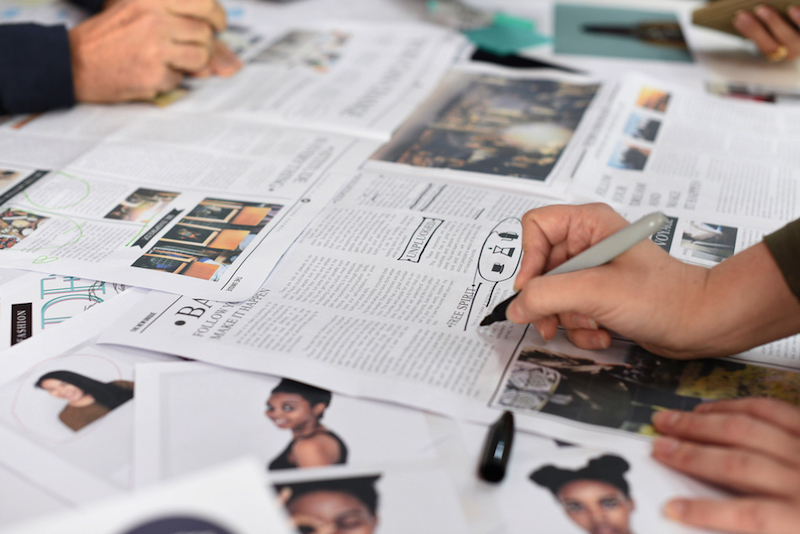 Printed communication can play an important role in maintaining team coherence
Create and print your own company newspaper
With Happiedays, you can create your own company newspaper using our free online editor. Want 10 copies for your team, 1,000 copies for your company or 10,000 copies for a trade fair? No problem! We'll print your company newspaper starting from a single copy.
We've prepared several newspaper templates to help you jump-start the creative process of creating your newspaper. All that's left to do is to add your own images and content to the layout.
Use company logos and colours as a common thread throughout the paper. Readers should be able to identify your company newspaper in an instant.
Do you already have a PDF file of your design ready? Then you can easily upload the file to a blank template.
The newspapers are printed in tabloid format and on real newsprint for the look and feel of an authentic newspaper. And the best part? If you provide us with a list of your colleagues' addresses, we'll make sure to ship each copy directly to their doorstep.
Create and print a company newspaper with our free online editor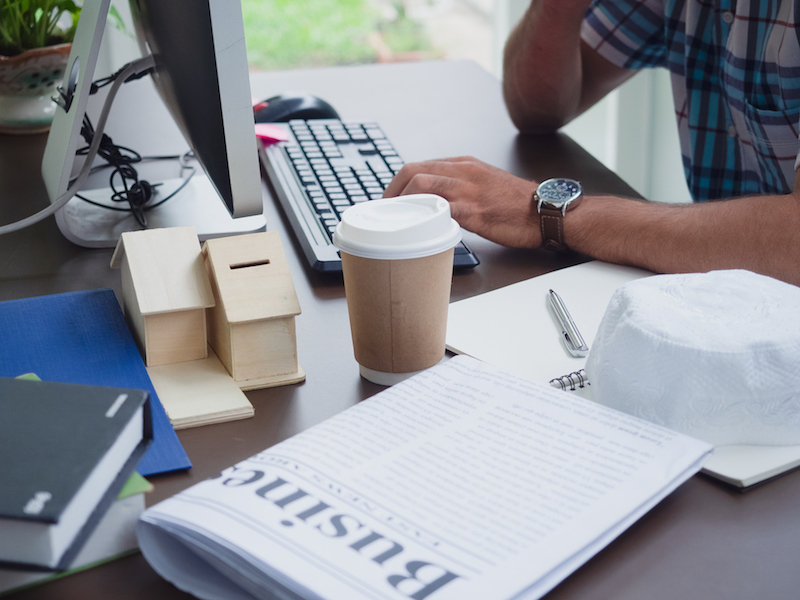 Send a copy to each of your colleagues, at home or at the office
5 tips for your company newspaper
An internal newsletter or newspaper is a great way of keeping colleagues up-to-date with the company news while aligning brand image from the inside out.
Company news and industry trends: What external communications are departments currently working on? Which external projects are on the horizon? What are the company goals for the upcoming year? Making sure everyone is on the same page creates a sense of teamwork that spreads positivity and productivity in the workplace.
Fitness, lifestyle and health: How do you create the perfect ergonomic workspace (correct chair height, adequate equipment spacing, good desk posture…)? Where can you go for a quick stroll during your lunch break at the office? How do you ensure a good work-life balance when working remotely? What healthy alternatives are available in the canteen? How do you turn your home office into the ideal workplace? A healthy workplace works miracles for productivity.
New recruits: Let new colleagues, interns and volunteers introduce themselves in your company newspaper. Which department will they be working for? Where did they work before this position? What do they like to do in their spare time? Do they have any hidden talents or hobbies? Getting to know the people in your workplace can have benefits for you and your colleagues.
Events and activities: An internal newspaper is also a useful tool to announce activities, meetings and other upcoming events. Where will the next training course take place? When will the office Christmas party be held? And which teambuilding activities are being organized?
Interviews with colleagues: Each colleague has their own story to tell. Think of colleagues who are retiring soon, colleagues who are celebrating their fifth work anniversary, or colleagues who weigh up the pros and cons of remote work. By giving the floor to your colleagues, you can boost employee engagement by ensuring a communication strategy that is top-down from management to employees, bottom-up from employees to management and horizontal between employees, departments and units.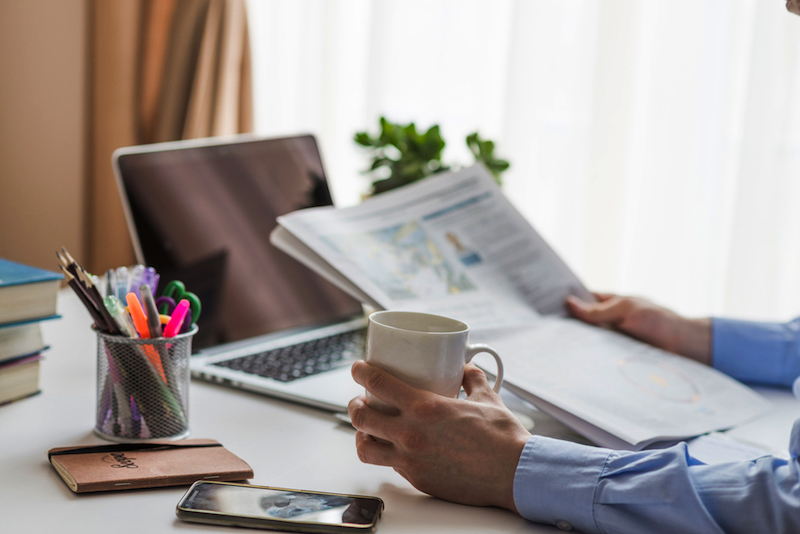 Keep teams working remotely united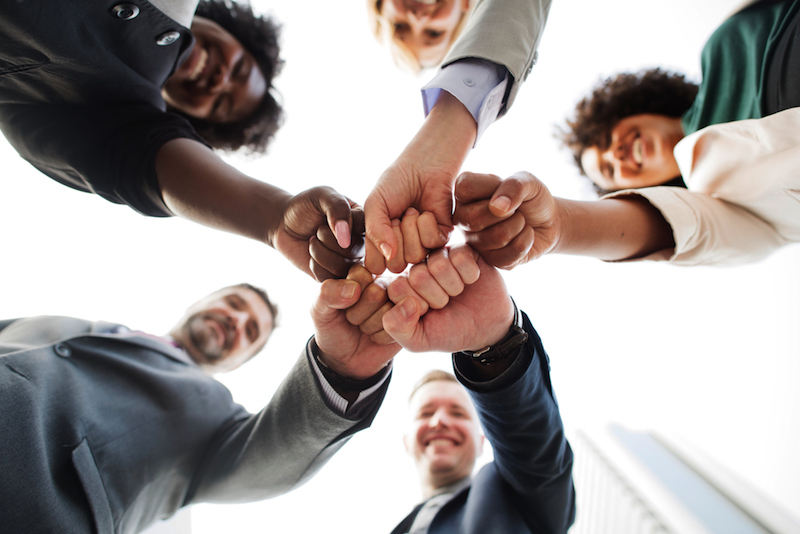 And boost employee engagement and motivation