The ultimate travel newspaper: Finn and Ellis' road trip across the USA
Finn and Ellis have always shared an insatiable love for travelling! But there was one trip in particular that Finn and Ellis had been saving up for: a road trip across the USA. Inspired by the classic road movies of the 90s, Finn had long dreamed discovering the American hinterlands along the famous Route 66. And so, in true Thelma and Louise fashion, Finna and Ellis set out on their most ambitious and most adventurous journey yet. 2 months. 8 states. 2 400 miles.
"It truly was the holiday of a lifetime! As soon as we got back, we knew we wanted to capture our experiences with a holiday souvenir. We have photo albums of our all trips together, but because this holiday sticks out from all the rest, we really wanted to find an equally unique and original way of commemorating it. A souvenir of our holiday in newspaper format seemed like such a fun and original idea! We had such a good time reliving our epic adventures whilst putting together our travel newspaper."
Leafing through Finn and Ellis' travel newspaper
"We had a clear vision of our travel newspaper. We decided to divide our newspaper into 8 different sections: one for every state we visited. From Chicago to California, we turned each section of our newspaper into our own personal travel blog as we reminisced about the wonderful journey we had been on. But a fundamental part of any holiday is arguably the anticipation that precedes it as well as the fond memories that follow it. We tried to give both a place in our travel newspaper in a fun and creative manner."
Playful travel maps
"Maps are always a fun way to visualise your trip from many different perspectives. We added a world map indicating the places we'd already been to and the places we still want to visit, as well as several maps of the USA sketching out our planned route from state to state, motel to motel, and attraction to attraction."
Creative travel lists
"Lists are a fun way to give your best memories a place in your newspaper. We added lots of different lists to our travel newspaper for a fun and playful touch. From travel songs, to Top 10 must-see attractions, to cultural differences that stood out to us the most… You name it, we listed it!"
Travel reports per state
"From Chicago to California, we turned each section of our newspaper into our own personal travel blog and left no stone unturned as we detailed our adventures. Each section had a similar layout: a state outline, fun facts about the state, a list (yes, another list) of the towns and places visited, an article detailing our travels and adventures, and lots and lots of photos, of course!"
Classic travel games
"We like to find fun and original ways to create memories. One of these was the so-called Licence Plate Game: we drew out a roster with every state license plate in the States and circled each one we spotted during our travels. I Spy is another classic travel game we enjoyed playing and we kept an alphabetical list of the most original things we spotted during our car rides. These games have become memories in their own right and are a lot of fun to look back on, even now!"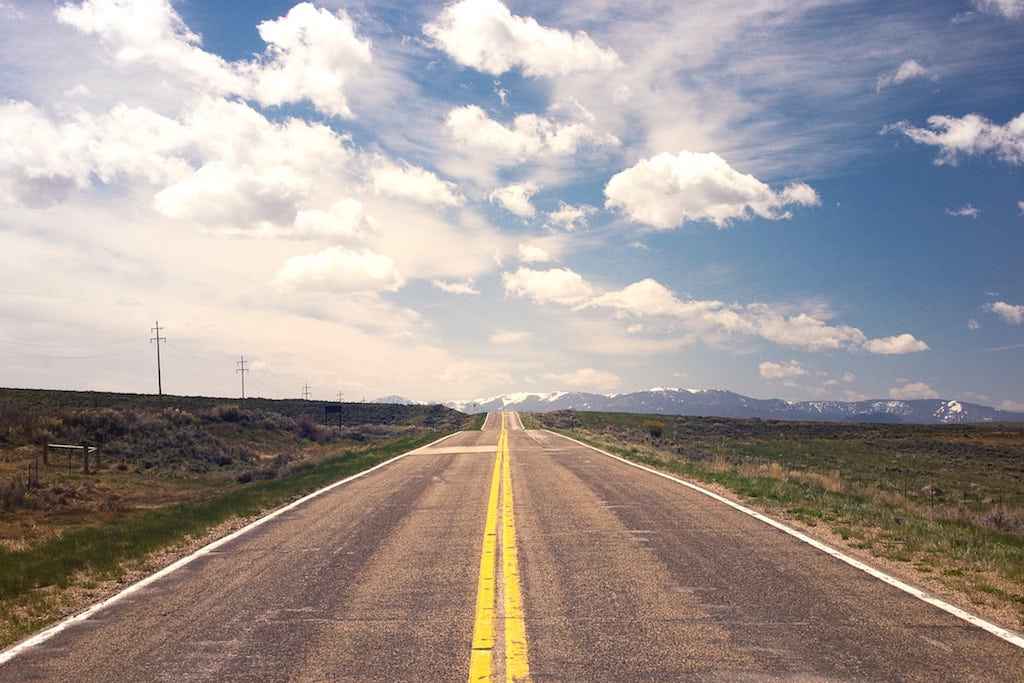 Finn had long dreamed discovering the American hinterlands along the famous Route 66.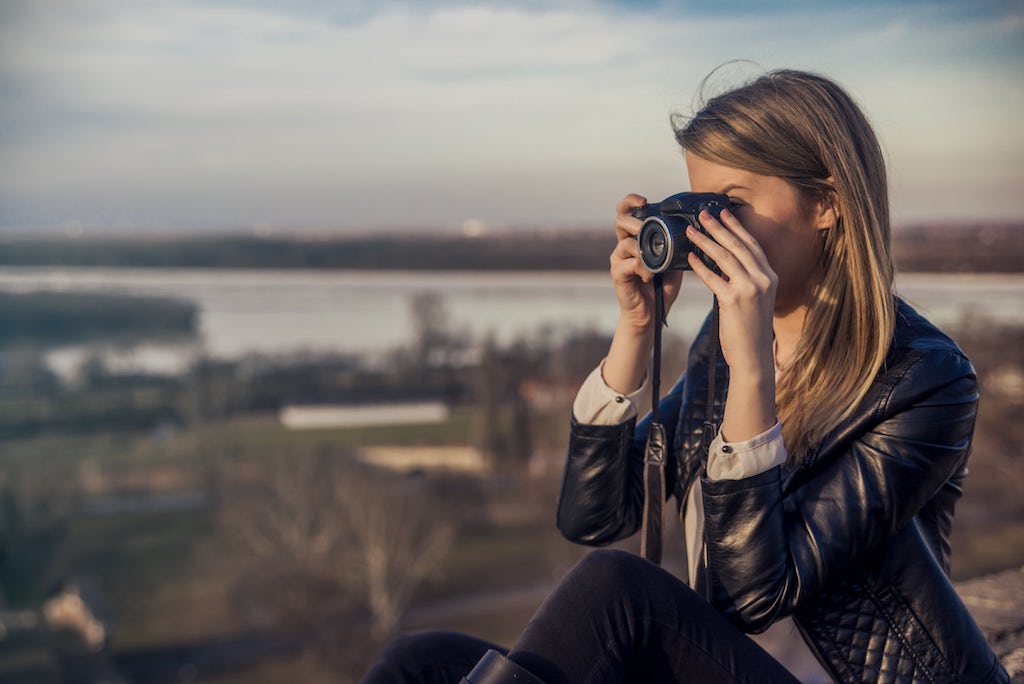 It was the holiday of lifetime
And it proved to be their most adventurous trip yet
"We couldn't be happier with the end result! We still like to leaf through our travel newspaper every Sunday morning whilst enjoying a cup of tea. It's unlike anything we've ever seen before and that's why it seems so fitting for this unique journey we set off on all those months ago. We headlined our travel newspaper 'If not now, when?'. It's kind of the mantra that motivated us to finally go ahead with the trip. And what an experience it turned out to be!"
How to make your own travel or holiday newspaper with Happiedays
Do you also want to make a travel or holiday newspaper, but does a road trip across America sound a little too ambitious for you? Don't stress it! There are heaps of fun and creative ways to create your own travel or holiday newspaper, no matter where you're going this summer! Are you taking a trip to Italy? Have you arranged a weekend getaway at the coast? Or are you simply staying at home this summer? Near or far, we're certain that your holiday newspaper will be just as fun to leaf through!
Using Finn and Ellis' newspaper as inspiration, you can map out your holiday (town to town, beach to beach, coffee shop to coffee shop), pen down your favourite summer tunes, make fun lists (going to the library, having a picnic, feed the ducks), find fun and inspirational quotes, and don't forget to add lots and lots of photos. Let your imagination run free and you'll be amazed at how fun and creative you can get!