Poems for your Mother's Day newspaper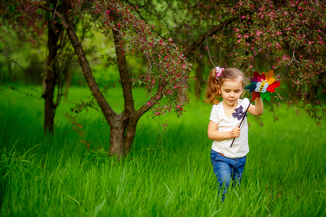 We don't all have the gift of the gab. Sometimes we need a little help expressing how we feel, and that's ok! Luckily for us, there are others out there that do know how to capture our feelings into words. So don't be afraid to look up a fun poem or quote that perfectly describes your love for your mum and use it in your own Mother's Day newspaper.
Happiedays is an online tool that helps you incorporate text, images and other content into a particular newspaper design. You design, the Happiedays team prints and delivers.
Below, we've cited 3 of our favourite Mother's Day- themed poems. Copy these texts and place them in your Mother's Day newspaper template or use them as inspiration to create your own!
Never Enough 
Sometimes I know the words to say to give thanks for all you've done,
but then they fly up and away as quickly as they come.
How could I possibly thank you enough, the one who makes me whole,
the one to whom I owe my life, the forming of my soul.
The one who tucked me in at night, the one who stopped my crying,
the one who was the expert at picking up when I was lying.
The one who saw me off to school and spent sad days alone,
yet magically produced a smile as soon as I came home.
The one who makes such sacrifices to always put me first,
who lets me test my broken wings, in spite of how it hurts.
Who paints the world a rainbow when it's filled with broken dreams,
who explains it all so clearly when nothing is what it seems.
Are there really any words for this? I find this question tough.
Anything I want to say just doesn't seem enough.
What way is there to thank you for your heart, your sweat, your tears,
for ten thousand things you've done for oh so many years.
For changing with me as I changed, accepting all my flaws,
not loving 'cause you had to, but loving just because.
For never giving up on me when your wits had reached its end,
for always being proud of me, for being my best friend.
And so I come to realize, the only way to say,
the only thank you that's enough is clear in just one way.
Look at me before you see what I've become.
Do you see yourself in me, the job that you have done?
All your hopes and all your dreams, the strength that no one sees,
a transfer over many years, your best was to pass me.
Thank you for the gifts you give, for everything you do,
but thank you, Mommy, most of all for making dreams come true.
Mommy 
You brushed my hair and tucked me in,
Made me laugh for hours on end.
You kissed my boo-boos when I fooled around.
Mommy, you never let me down.
You held my hand as I got my shots
Then took me for ice cream that hit the spot.
You bought me Polly Pockets and Barbies, too.
Mommy, there's no one quite like you.
You held my hand as I walked through the door,
Then you met my teacher as I stared at the floor.
You told me it'd be fun and I'd make friends too,
And for that reason, Mommy, I love you.
You listened to me talk about the drama and boys
Then taught me how to handle it with class and poise.
You spoke with wisdom and of things you know.
You love to hear me say, "Mommy, you told me so."
You love the Lord with all you heart,
And you're kind and gentle and pretty and smart.
If I could be anyone, I'd pick you,
'Cause, Mommy, the world would be better with two of you.
You've taught me so much, with more in store,
And with each day that passes, I love you more.
For Mommy
Mommy, I love you
More than you see
You have always been there
When I needed you to be
I know I don't show
How great my love is
But I need you to know
All the love of you I have to give
I wish there was more
For you I could do
But all I can say
Is how much I love you
It is deeper than the oceans
Higher than the sun
I could shout it forever
And still not be done
Your smile is a keepsake
I keep close to my heart
That I open up and treasure
When we are apart