Make your own Halloween newspaper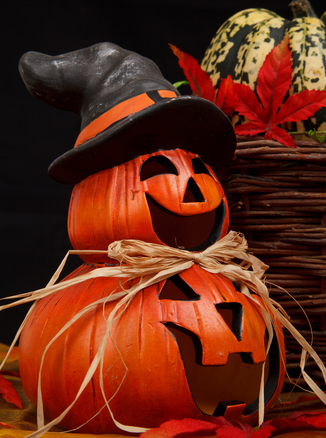 Halloween
It's the scariest day of the year! On 31 October we're celebrating Halloween! Halloween is a holiday that originated in America, but which has since blown over to many other countries across the world. These days, many people celebrate Halloween with ghost tours, trick-or-treating and costume parties. You'll soon be shaking in your boots!
If you're still looking for some Halloween inspiration, you've come to the right place, here at Happiedays! Make your own Halloween newspaper and scare the bejesus out of your friends and family. At Happiedays, you can make a Halloween newspaper completely from scratch and have it delivered to your friends' doorsteps. Below, we've listed some tips & tricks for your personalised newspaper.
Turn your Halloween newspaper into an invitation for a ghost tour
Are you organising a ghost tour through the streets of your town, village or neighbourhood? Then make your own Halloween newspaper and let everyone know! Invite all your neighbours to experience the dark and ghostly secrets of your neighbourhood. Besides sharing all the necessary practical information, such as the time and venue of the meeting point as well as the mapped-out route of your ghost tour, you can make your own Halloween newspaper to share some of your scariest ghost stories! And don't forget to add lots of pictures of vampires, bats, spiders and ghosts to get your guests in the mood. A fun addition to your ghost tour, is a friendly competition to see who can collect the most amount of sweets while trick-or-treating.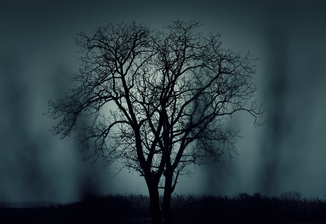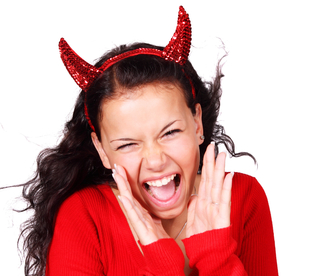 Use your Halloween newspaper to share your scariest stories
Another fun idea is to make your own Halloween newspaper filled with your scariest and most terrifying ghost stories, together with eerie images of vampires, bats, spiders, ghost and other frightening creatures. Gift this newspaper to your children, students, friends or neighbours to seriously make them tremble. Are you brave enough to leaf all the way through? Or will the front page have you hiding for cover?
Make your own Halloween newspaper to share your Halloween arts and crafts ideas
Everyone loves decorating their house for Halloween, and there are lots of decoration ideas that you can make yourself! Share these Halloween-themed arts and crafts projects in your Halloween newspaper. For example, why not add a step-by-step guide on how to make your own jack-o'-lantern (a carved-out pumpkin with a light placed inside)? Or why not add your recipe for some delicious pumpkin soup?  Or why not give your readers some tips and tricks on the art of good costume design or face makeup? Help everyone get the most out of this exciting holiday by sharing all your Halloween essentials.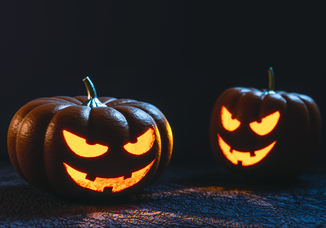 Do you want to make your own Halloween newspaper? We've already prepared a Halloween template for you, so you can get started immediately!