cool
fantastic
amazing
fun
incredible
Celebrate the holiday season with a custom newspaper!
Turn your favorite moments of the past year into a personalized keepsake. We've got lots of fun templates waiting for you. Get started right away and spread the holiday cheer with friends and family.
Make your own newspaper
You design. We print and deliver. 
Starting from just a single copy!
Create and print a newspaper starting from just a single copy with the help of our newspaper templates and online newspaper generator!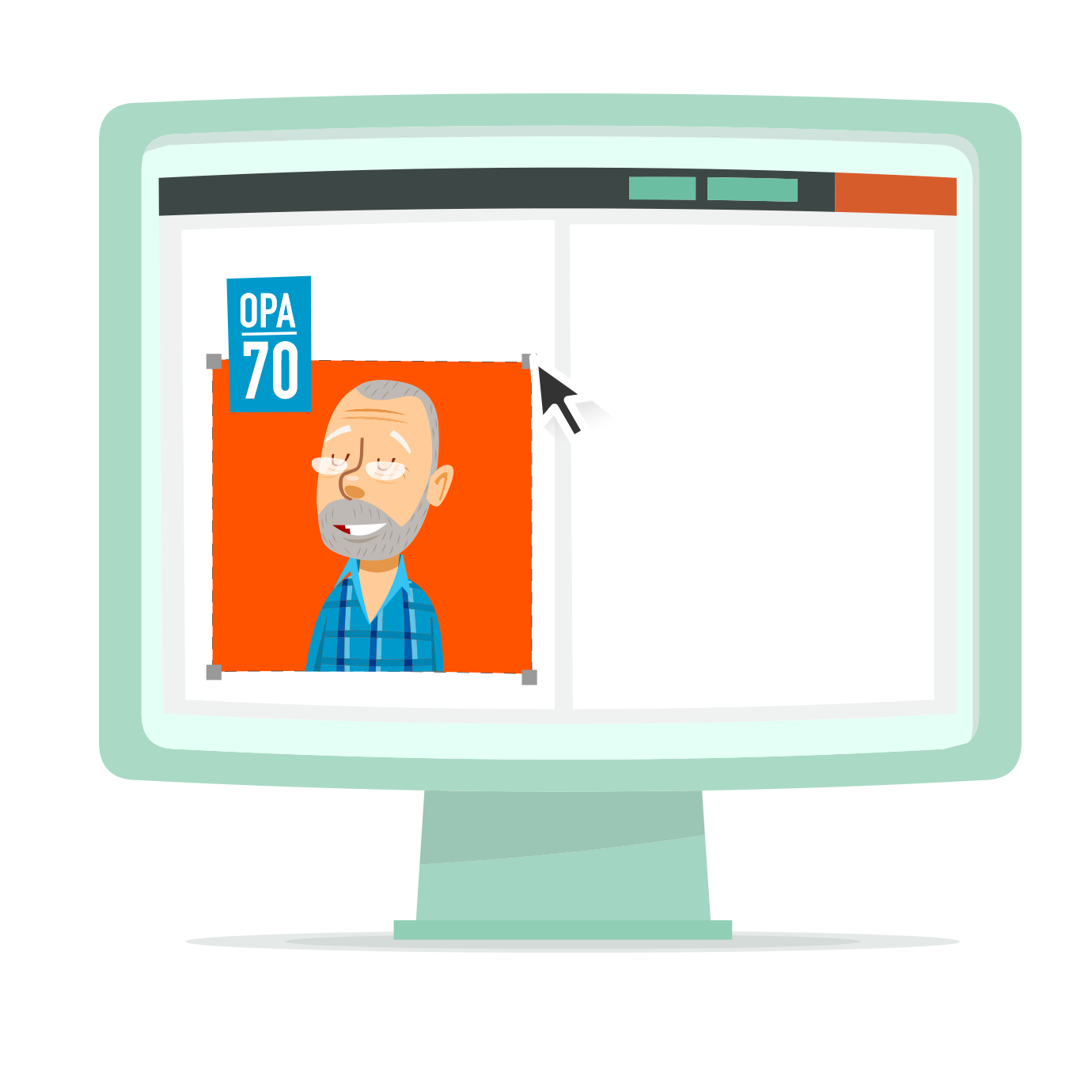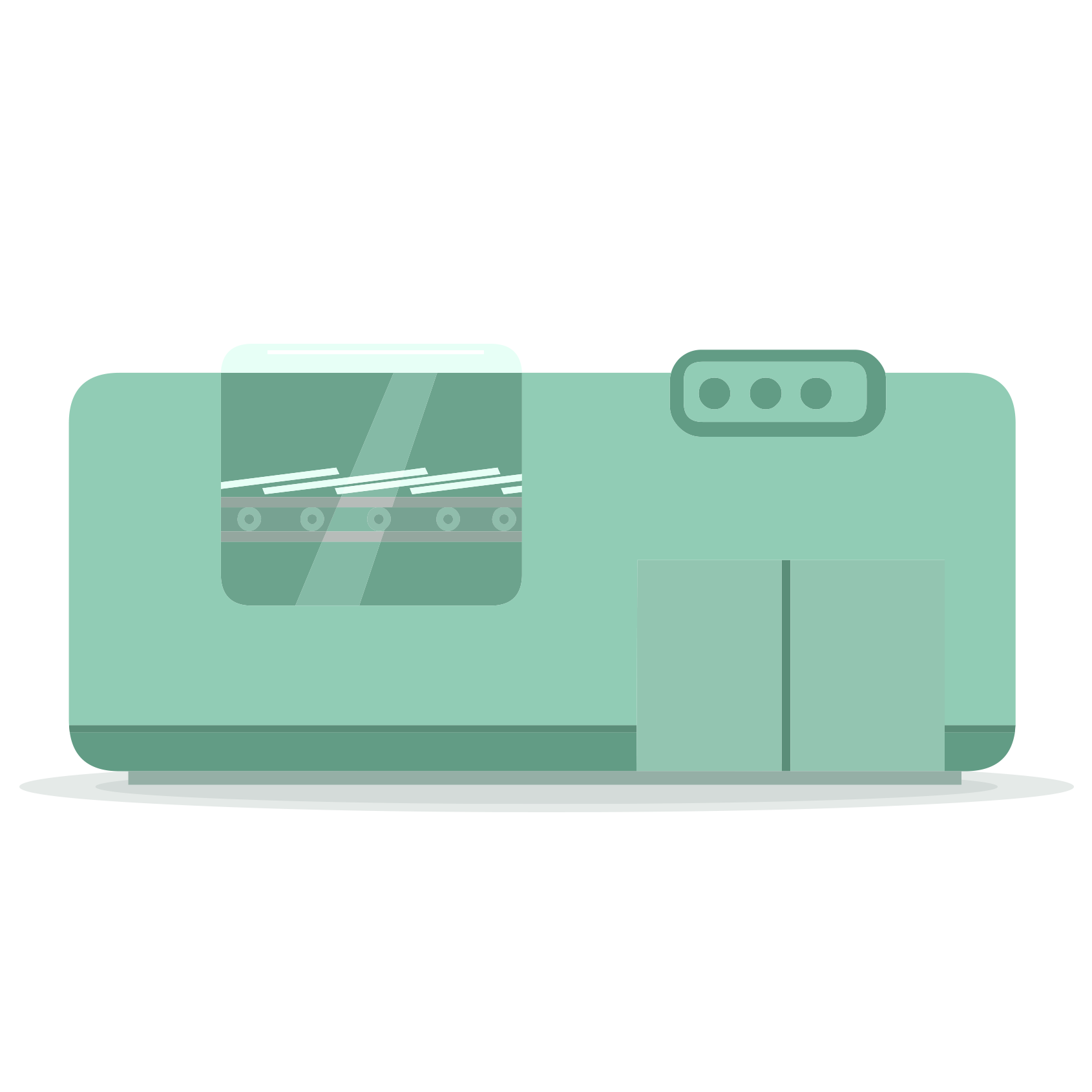 How to make a newspaper:
Prepare your content.
Decide which images, texts, quotes you want to add to your newspaper. 
Draw a rough sketch of your layout.
Grab some paper scrap paper and make a rough draft of your newspaper. This will make the design process much easier. 
Choose a fun newspaper template.
Kick-start the design process with one of our many newspaper templates. Or give yourself carte blanche with a blank template.
Making a newspaper is super easy! Just take a look!
"After our wedding, we decided to make our own newspaper to thank our guests. It was a big hit and we were thrilled with the end result. What a lovely token to commemorate the happiest day of our lives!"
Head over to our blog to read all about Kevin and Emily's wedding newspaper
How much will my newspaper cost?
At Happiedays, you can make and print a newspaper starting from just a single copy. Calculate the price below.
Over 8000 visitors have beaten you to it... 
Have a peek at some great examples of newspapers we've printed. Will we be adding yours to the list soon?
In keeping with tradition, we announced our yearly camp with our very own newspaper! This year's theme? Back in time! The kids loved the papers and the camp was a smash hit!
KLJ Sint-Gillis-Waas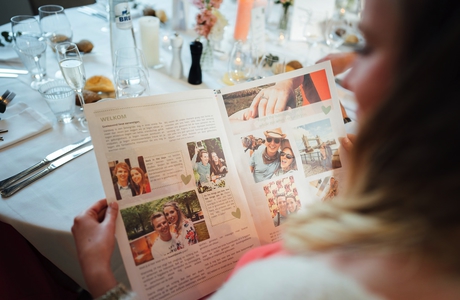 A few months ago, we made a wedding newspaper detailing our journey together as a couple. How time flies! Thank you Happiedays for bringing such a fun idea to the market! The newspapers were a big hit at our reception!
E. Serruys
My husband and I tied the knot last September! Yay! We decided to have a destination wedding and were looking for a fun way to welcome our guests. So we placed a copy of our wedding newspaper in each room. The end result was fantastic! And we received a lot of positive reactions from our guests!
A. Vermeulen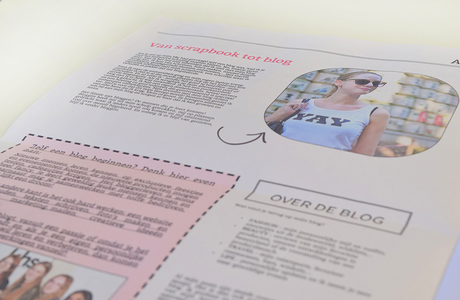 Thanks to Happiedays, I was able to make a newspaper as a special paper edition of my blog. Pretty cool, right? I love leafing through "my" newspaper! I also handed out a few giveaway copies to my readers to thank them for their continued support!
M.Neerinck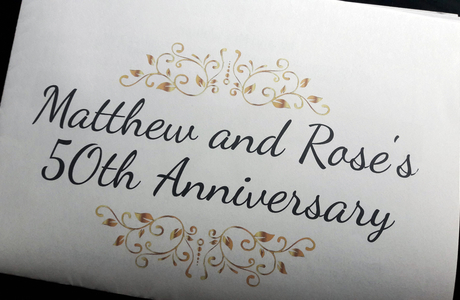 I decided to make a newspaper to commemorate my neighbors' golden wedding anniversary. Using one of their newspaper templates, I had a lot of fun adding my own images and content. And the end product was of such great quality! I would definitely recommend Happiedays to others!
R. Spitaels
Make a newspaper for every occasion
Looking to make a newspaper? There are plenty of special occasions worth celebrating with such a unique memento. And it's not hard to do! Happiedays is an online tool that allows you to make a newspaper as well as have it printed and delivered.
Discover our popular newspaper themes
A personalized newspaper is the perfect gift, invitation or souvenir for every occasion. Are you looking to score major brownie points with a unique birthday gift? Or are you simply looking to keep your warm summer camp memories alive?
From weddings to retirement, from summer holidays to the start of the school year, and from Valentine's Day to Halloween… You can make a newspaper to commemorate all your favorite moments! Discover all our popular newspaper themes and uncover the tips and tricks to help turn your newspaper into a real masterpiece!
POPULAR NEWSPAPER THEMES!
Making a themed newspaper is super easy!
Making a newspaper is not only a fun and original idea; it's also super easy to do! Thanks to our user-friendly online editor, you can make a newspaper with the slightest of ease.
We've already prepared lots of fun and creative newspaper templates for you to choose from. This will get your creative juices flowing and will help kick-start the creative process. Or opt for a blank template if you'd rather start from scratch.
Looking for that extra personal touch? Modify and adapt your newspaper for each recipient. That way you can give them their own personalized copy!
Place your order starting from just a single copy, and we'll make sure it's printed and delivered.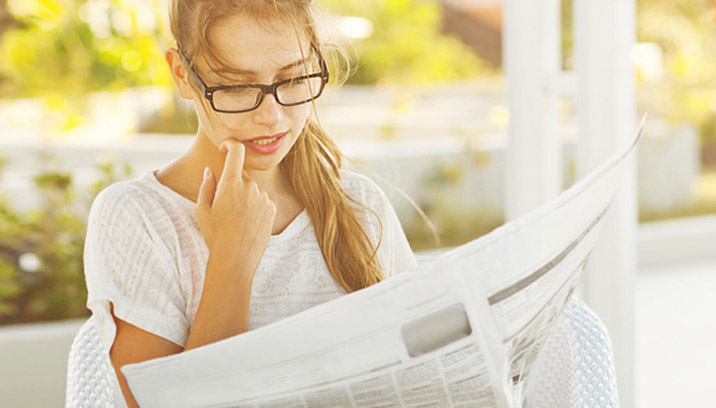 Start making a newspaper!
Choose a template
Discover some of our most popular newspaper templates below. You can also opt for a blank template if you want to make a newspaper from scratch.
Yoohoo! Have you discovered our Lettr app yet?
When you think of Happiedays, you think of newspapers! But those who know Lettr, know just how convenient it can be to make your own newspaper on your smartphone. But not just newspapers, because you can now find our brand-new photo booklets too!