Make a retirement newspaper to thank your colleague
Create and print a retirement newspaper with the help of our newspaper templates and online newspaper generator
Make a retirement newspaper for a truly unique farewell gift
Do you know someone who's worked at the company for years and is about to retire? Take this opportunity to thank your colleague for all those years of hard work and dedication with a unique gift that highlights your colleague's most memorable moments in the office. Look back on career milestones, share your favourite memories and send your best wishes for the future.
Make a retirement newspaper to surprise your colleague with a fun and original farewell gift You can create your own newspaper using our online editor and newspaper templates. And we'll have it printed and delivered to your doorstep!
Choose a template
Make a retirement newspaper with the help of our newspaper templates. Discover some of our most popular newspaper templates below. You can also opt for a blank template if you want to start from scratch.
Create a special invitation to the retirement party
Are you planning to surprise your colleague with a retirement party at the office? Or are you throwing a farewell party to celebrate your retirement with your colleagues? Make a retirement newspaper for a fun and creative party invitation! Not only will this unique invitation guarantee a higher turnout to the retirement party; it's also a great farewell gift that your colleague will cherish and leaf through years to come!
Do you want to make sure you haven't left out any important information? Be sure to check out this checklist for your newspaper invitation!
How much will my newspaper cost?
At Happiedays, you can make and print a newspaper starting from just a single copy. Calculate the price below.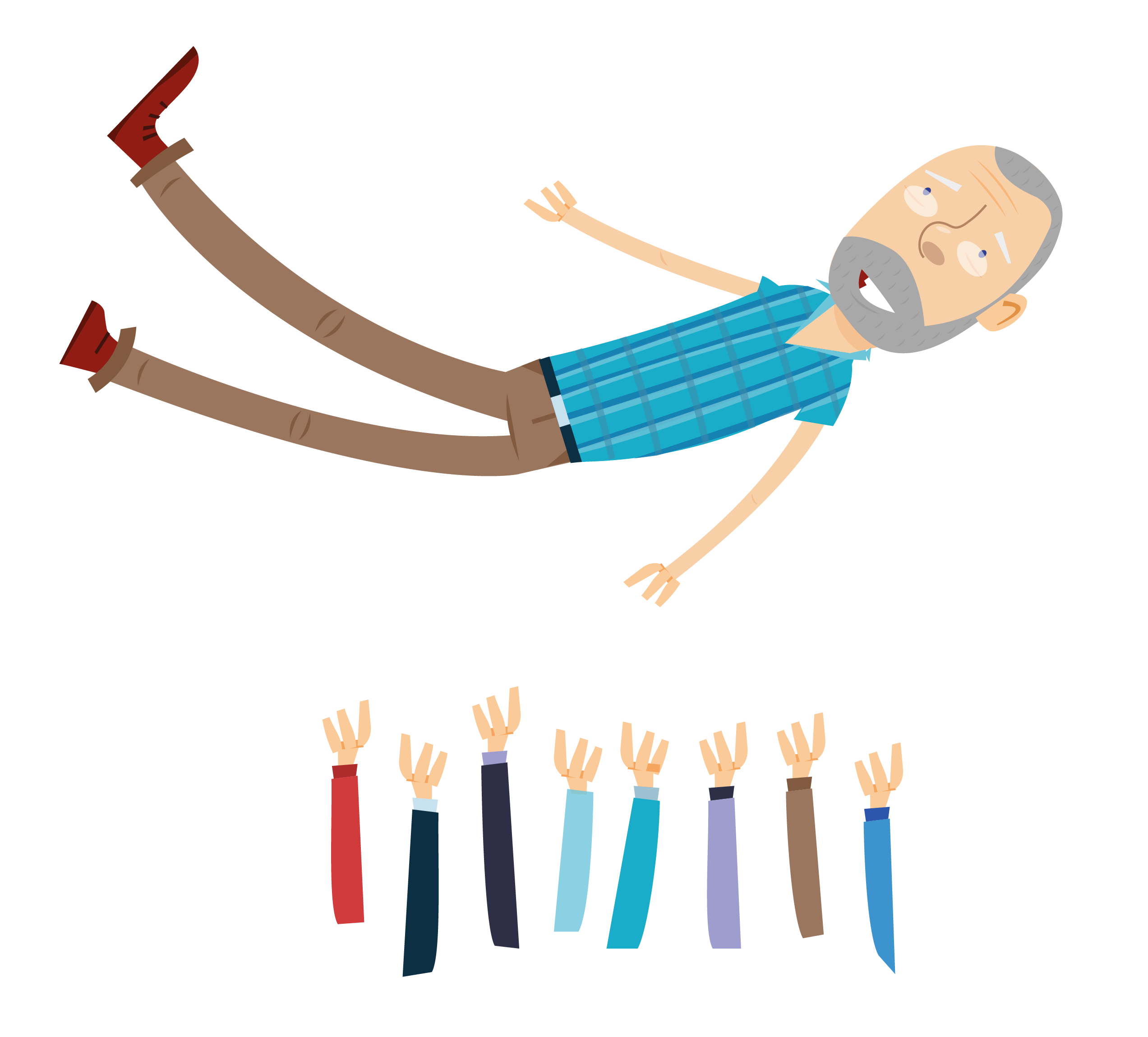 A surprise retirement gift for our dearest colleague, Ivan
"Over the years, Ivan had become a father figure to us all. He was hardworking, committed, always ready to lend a helping hand, and not to mention a very funny man! He always brightened our day! So when we heard he was going to retire, we decided to commemorate the event with a unique retirement gift."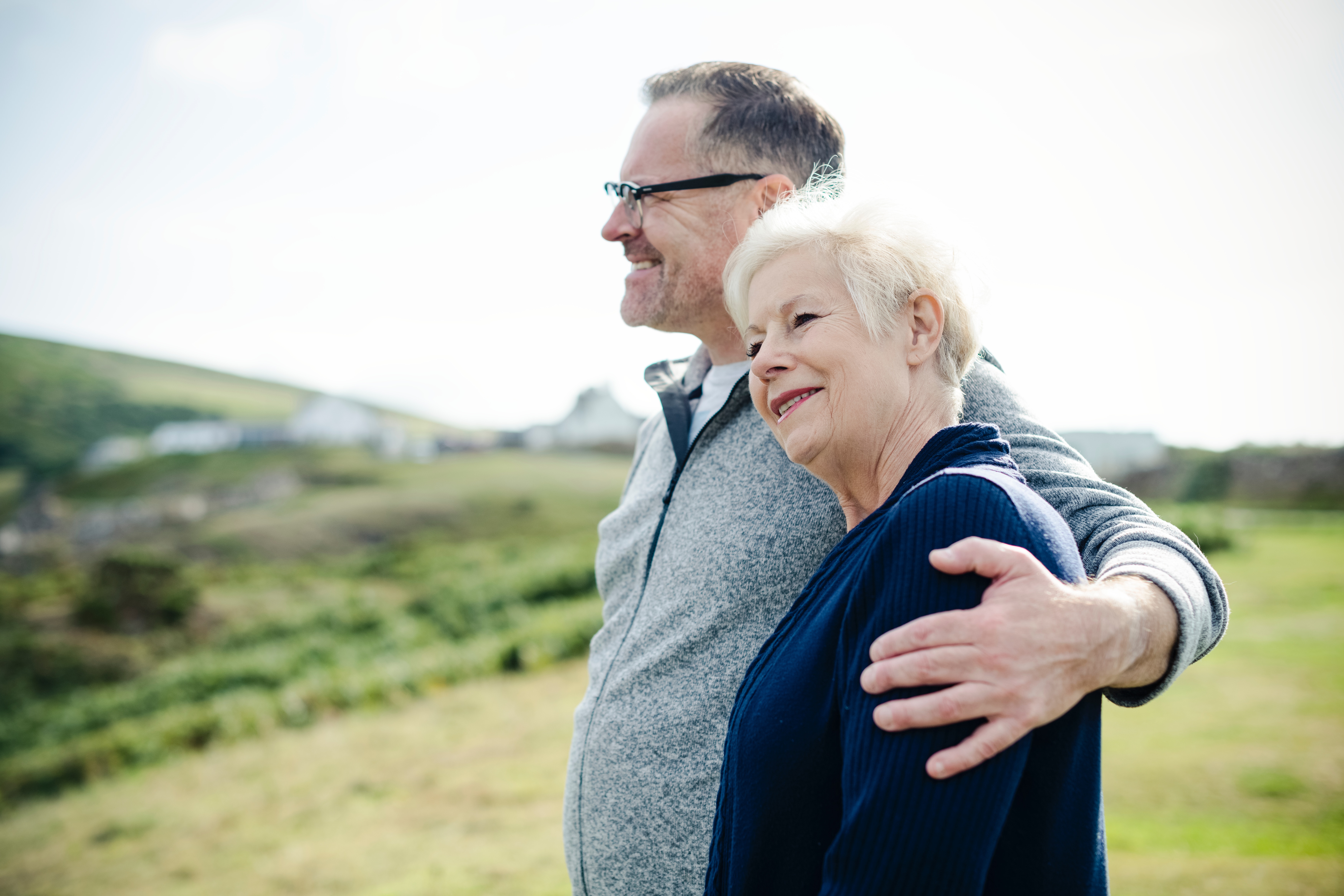 How to make a great retirement newspaper
Are you throwing your friend and colleague a surprise retirement party? At Happiedays, you can create a unique farewell gift to congratulate your fellow colleague with their retirement and see them off in style! Get started immediately with the help of our user-friendly online editor and newspaper templates! Not sure what to write about? We've summed up a few suggestions for you below to help get your creative juices flowing.
Wish your colleague well
The main objective of your newspaper is to show your appreciation and say thank you. So dedication enough time and space to do just that! Ask your colleagues to add a short message, poem or personal well-wishes to the newspaper. Remember: teamwork makes the dream work!
Contemplate what's next
So your colleague is retiring soon… But what are they going to do with their newfound freedom? Make a list of all the activities your soon-to-be-retired colleague will now have time for. From learning a new language to spending more time with your grandchildren, remind your colleague that this is the start of a new chapter!
Include team photos
Add lots of fun and creative photos of the whole team! Why not mask your faces with a cutout portrait of your colleague, for instance? It's guaranteed to be a lot of fun!
Think outside of the box
There are lots of fun and creative ideas to surprise you colleague with your newspaper. Why not create a fake job vacancy playfully listing the skills required to fill your colleague's shoes. For instance: "Must be able to make a good cup of coffee, have a great sense of humour and tell fascinating stories about your childhood. Framed pictures of your grandchildren are a plus, but not required."
Add a moving conclusion
Make sure to end your newspaper with a strong and moving message letting your colleague know just how much they'll be missed. Sign off with everyone's name and give a special shout-out to those that helped make this retirement newspaper.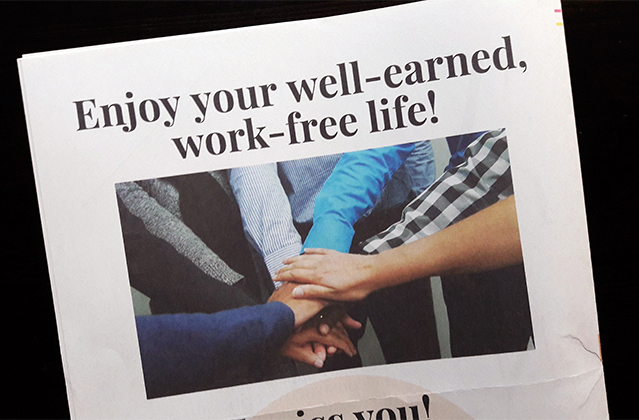 Start making a newspaper!